Peter P. Unger passed away Oct. 27, 1984 at the Menno Home in Abbotsford.

He was 92 years old. He was born Aug. 14, 1892 to Peter and Margaret Unger in Adamovka, Southern Russia. He was converted at the age of 14 and was baptized and accepted into the Mennonite Brethren Church. On Nov. 2, 1922 he married Margareta Funk of Friedensfeld, Russia and three years later they immigrated to Provost, Alta. Seven sons were born to them here.

When farming became virtually impossible here, they moved to Amber Valley, Alta. In 1939 they moved to British Columbia, settling first in Sumas and then in Yarrow. After 22 years of mixed farming in this area he retired.

His wife passed away in 1972.

In 1974 he married Mary (Warkentine) Hamm.

His family remember that through hard times his faith grew stronger and his prayers increased. He is survived by his wife Mary, sons John of Yarrow, B.C., Pete of Vancouver, Phil of Surrey, B.C., Menno of Hinton, Alta., Ben of Spokane, Wash., Paul of Abbotsford, B.C. and Walter of Coquitlam, B.C., 25 grandchildren, two great-grandchildren, two brothers: Cornelius Unger of Clearbrook; Isaac in Russia; and two sisters: Anna Friesen and Mary Unger in Russia; also two step-sons John Hamm of Clearbrook; Neil Hamm of California; one step-daughter: Mrs. Bill (Helen) Wiebe of Grande Prairie, Alberta; 25 grandchildren, two great-grandchildren; nine step-grandchildren and four step-great-grandchildren.

The funeral was held Oct. 31 in the Clearbrook MB Church with pastors John Klassen and John Dyck officiating. Pallbearers were sons: Peter, Menno, Phil, Ben, Paul and Walter.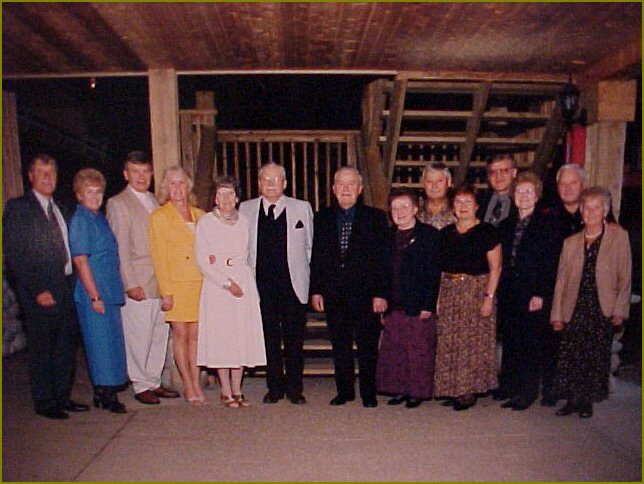 Margareta Unger, beloved wife of Peter P. Unger of Yarrow, B.C. was born September 15, 1895 in Southern Russia.

She was the 8th of 18 children born to John and HeIena (Loewen) Funk. Her godly parents taught her the elements of the Christian faith. At the age of 16 Margareta accepted Jesus Christ as her personal Saviour. Shortly thereafter she publicly confessed Jesus Christ as her Lord by consenting to water baptism at which time she was also received into membership in the Miloradofka M.B. Church.

In 1922 she gave her marriage vow to Peter Unger. After 3 years of married life, in troublesome Russia and with the sad experience in the loss of their first son, Peter and Margareta Unger came to Canada and settled in Provost, Alberta. In this community of their earthly sojourn 7 sons: John, Peter, Phil, Menno, Ben, Paul and Walter were born to them. In 1937 the family moved to Athabasca, Alberta. Recognizing the need for Christian fellowship the family moved once again, this time to British Columbia and settled near Yarrow in 1940.

Mrs. Unger was a member of the Yarrow M. B. Church and had lived in this area for 33 years.

In 1946, Margareta was hospitalized with a serious kidney problem. An operation proved successful and she was able to return to her family, however, the kidney problem reoccurred periodically.

In the spring of 1972 it pleased our heavenly Father to call her to her heavenly home while she was a patient at Chilliwack General Hospital. She entered her eternal reward on June 21, 1972 at the age of 76.

She is survived by her husband, Peter Unger; seven sons and their spouses: John (Mary), Yarrow; Peter (Katie) Vancouver; Philip (Emilie) Surrey; Menno (Frieda) Kamloops; Ben (Viola) Spokane; Paul (Anne) Williams Lake; Walter (Betty) Coquitlam; 25 grandchildren, one sister, Mrs. Anna Bartsch, Yarrow; two brothers: Jacob Funk, Alberta; Cornelius funk, Manitoba; and many friends and relatives.